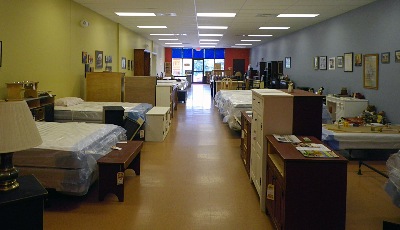 Furniture that fits, also known as the Mattress store, is owned by the Oblender family. We've been in the furniture and mattress business since 1894. That's 118 years of dedicated service to our customers!

Store Manager Rick Atwater has been employed by Oblender's, Inc. for 47 years. He has also worked at Good's Furniture in New Holland, Conestoga Furniture in Brownstown, America's Mattress, and Bed and Furniture Warehouse in Mount Joy. You can rely on Rick to help you with any of your mattress or furniture needs!

We offer personalized service with non-aggressive sales people. All of our prices are discount prices, ALL OF THE TIME! We accept Visa, Mastercard and Discover. We also do layaway!

We are located at 3515 Columbia Ave. in Lancaster, PA. We're attached to the Dollar General store, and next to Edwards's Nuts and Candy, the area's leading candy store. Typically, we're open 7 days a week. Call 717-285-2547 for more complete hours.

We look forward to seeing you!