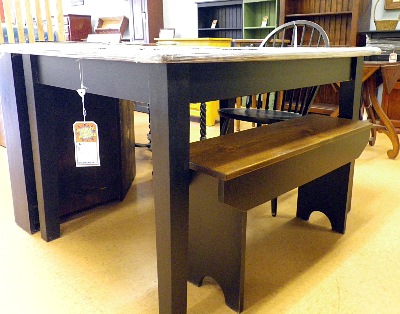 We have an extensive list of furniture! From Murphy beds to Plasma TV stands to kitchen islands, we have it all!

Our items are pine, primitive and country style furniture. We also show Murphy beds and Captain's beds.

Most of our items include: TV stands, kitchen islands, end tables, coffee tables, bookcases, entertainment centers, basket buffet's, 2, 3 and 4 basket stands, small benches, wooden trash cans for kitchens, desks with a hutch, toy chests, small tables, farm tables, chair sets, corner TV stands, various sized cabinets, jelly cabinets, pie safes, bachelor's cabinets and more!

Stop in our store to see all we have to offer!